NIGHTMARE will release their first album since their comeback two years ago and the first one in 7 years! It'll be called "NOX:LUX", will be released on March 16th and will come in two types, a limited and a regular version. The band also announced a one-man tour to promote its release in spring, and they unveiled their new visual!
NIGHTMARE sortira son premier album depuis leur retour il y a deux ans, et le premier en 7 ans ! Il s'intitulera "NOX:LUX" et sortira le 16 mars en deux éditions, une limitée et une standard. Le groupe a également annoncé une tournée one-man pour le promouvoir au printemps et a dévoilé son nouveau visuel !
LIMITED EDITION A / EDITION LIMITEE A - ¥ 3 960
—CD—
01. Night Light
02. Re:Do
03. cry for the moon
04. Last note
05. RAD DREAM
06. 極上脳震煉獄・弎式 (Gokujou nou shin rengoku・sanshiki)
07. レゴリスの墓標 (Regolith no bohyou)
08. Ink
09. ピラニア (Piranha)
10. シュレーディンガーナイフ (Schrodinger knife)
11. Sinners
12. Day By Day
13. Darkness Before Dawn [album version]
—DVD—
"Re:Do" MV  
Clip de "Re:Do"
REGULAR EDITION B / EDITION STANDARD B - ¥ 3 300
—CD—
01. Night Light
02. Re:Do
03. cry for the moon
04. Last note
05. RAD DREAM
06. 極上脳震煉獄・弎式 (Gokujou nou shin rengoku・sanshiki)
07. Deadass
08. レゴリスの墓標 (Regolith no bohyou)
09. Ink
10. ピラニア (Piranha)
11. シュレーディンガーナイフ (Schrodinger knife)
12. Sinners
13. Day By Day
14. Darkness Before Dawn [album version]
NIGHTMARE TOUR 2022 NOX:LUX
2022.03.21 – Zepp Osaka Bayside
2022.03.21 – Zepp Nagoya
2022.04.03 – Zepp Sapporo
2022.04.08 – Zepp Fukuoka
2022.04.10 – SENDAI GIGS
2022.04.17 –  Zepp DiverCity Tokyo
NIGHTMARE BIRTHDAY LIVE 2022 ~Hitsugi BD
2022.03.05 – Zepp Haneda (Tokyo)
Yomi (vo.)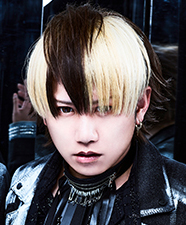 Hitsugi (gt.)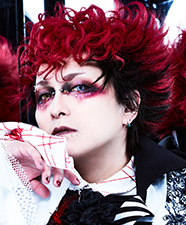 Sakito (gt.)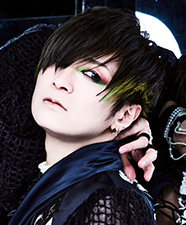 Ni~ya (ba.)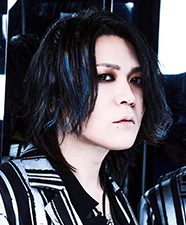 Ruka (dr.)