CHAQLA. who started their activities around six months ago, has just unveiled their new promotional photos.
The visuals look as if they are lost in outer space. Vocalist Annie A's face, which had not been shown to the public for a long time, was finally revealed (though he has a lot of aluminum foil on his face).
The band has always placed the same importance on their costumes, makeup, and artwork as they do on their music, and these photos are a perfect example of that.
A new music video spot has also been released for a song called "太陽の悪魔" (Taiyou no akuma).
The band will hold its second one-man called "第六感芸術館" on October 2nd at Aoyama Tsuki miru kimi omou. They also announced a 3rd one-man to celebrate their 1st anniversary ! Called "BACK TO THE FUTURE", it'll take place at Ikebukuro blackhole on February 22nd, 2024.
CHAQLA., qui a commencé ses activités il y a un peu plus de six mois, vient de dévoiler de nouvelles photos promotionnelles.
Les visuels les montrent comme perdus dans l'espace. Le visage du chanteur Annie A, qui n'avait pas été montré au public depuis longtemps, a finalement été révélé (bien qu'il ait beaucoup de papier aluminium sur le visage).
Le groupe a toujours accordé la même importance à ses costumes, à son maquillage et à ses illustrations qu'à sa musique, et ces photos en sont un parfait exemple.
Un nouveau clip a également été publié pour une chanson intitulée "太陽の悪魔" (Taiyou no akuma).
Le groupe donnera son deuxième one-man intitulé "第六感芸術館" le 2 octobre au Aoyama Tsuki miru kimi omou. Ils ont également annoncé un troisième one-man pour célébrer leur premier anniversaire ! Appelé "BACK TO THE FUTURE", il aura lieu au Ikebukuro blackhole le 22 février 2024.
"Taiyou no akuma" MV spot
ANNIE A (vo.)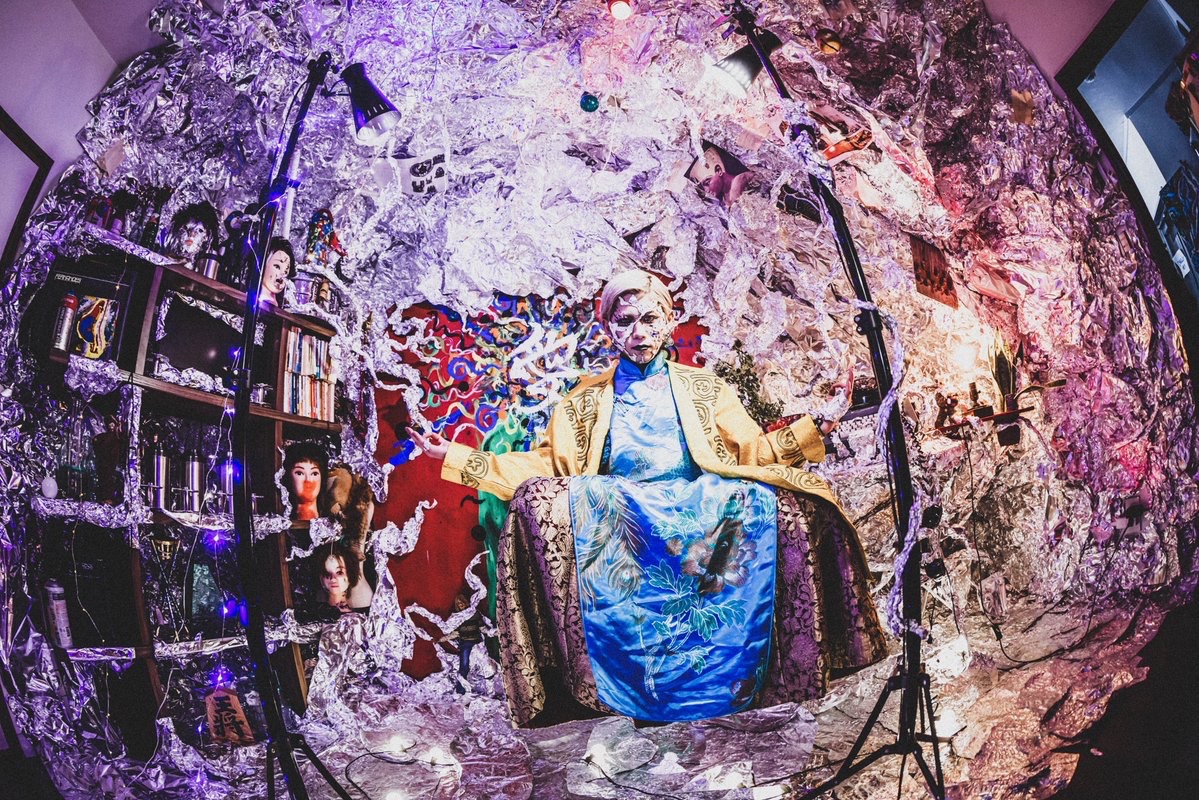 Kai (gt.)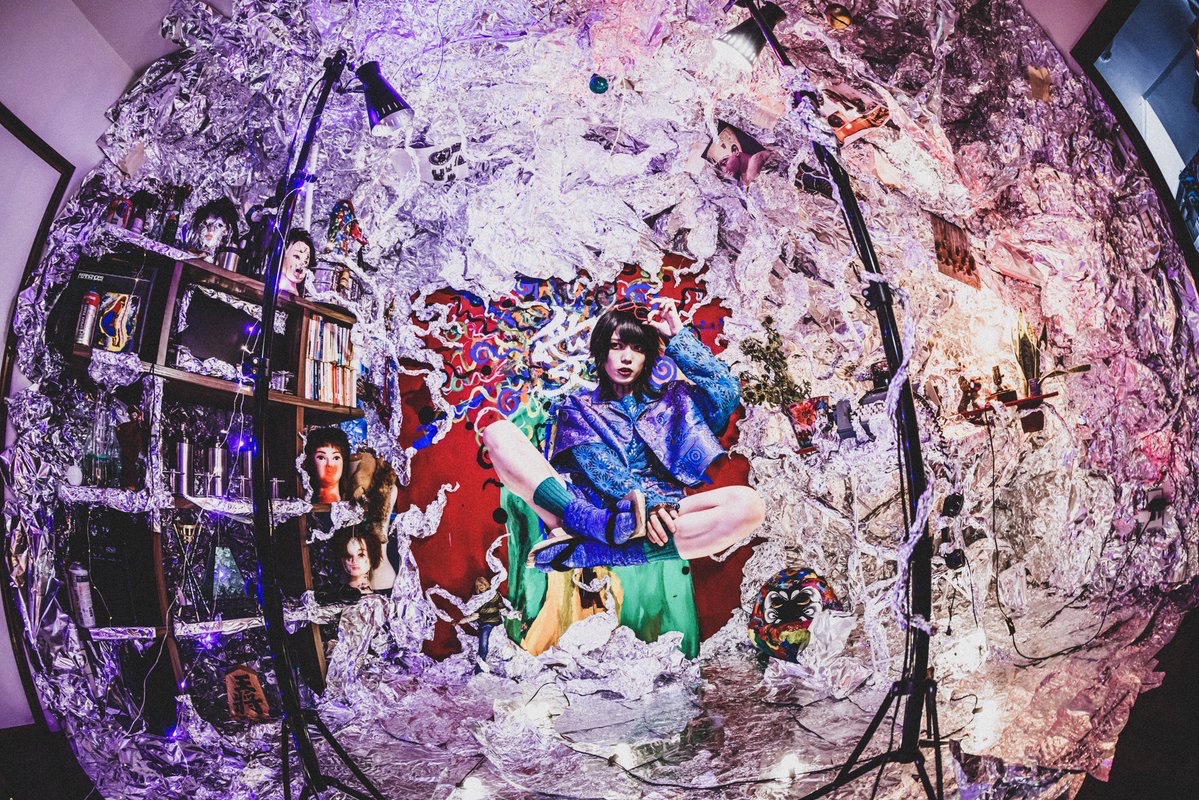 Noaka (gt.)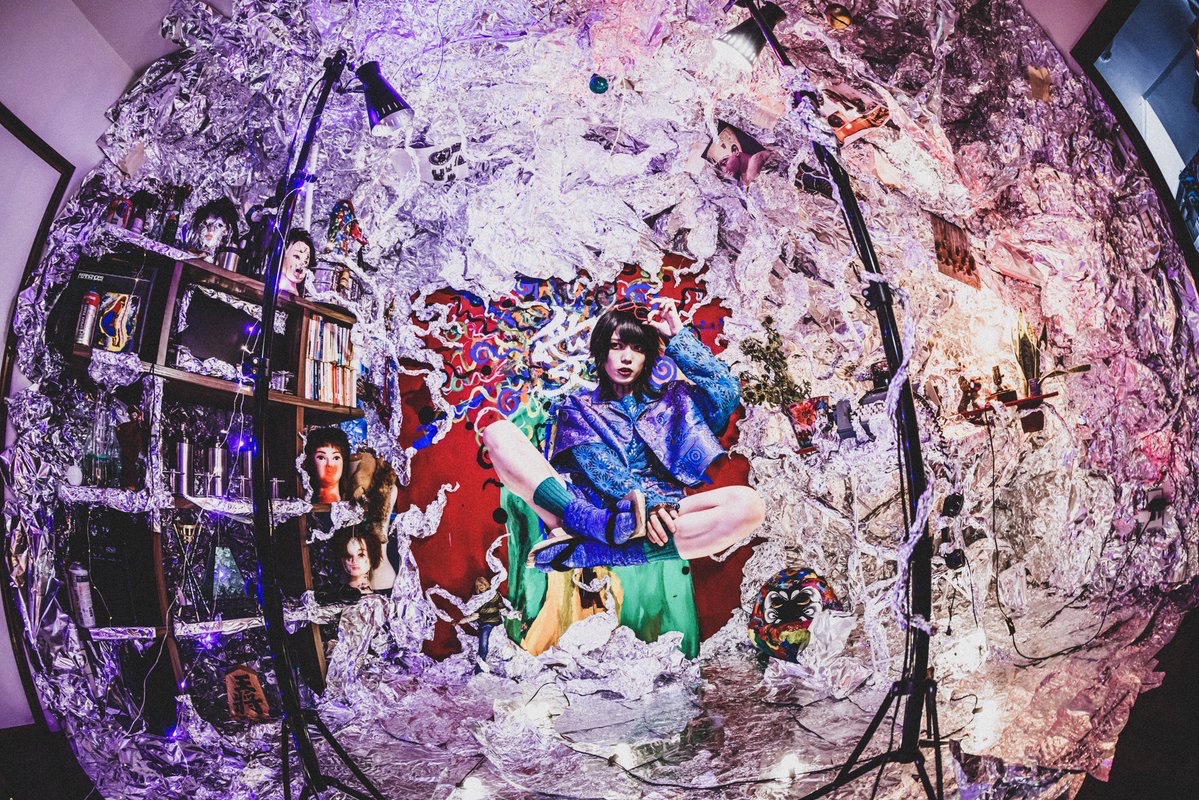 Takanosuke (ba.)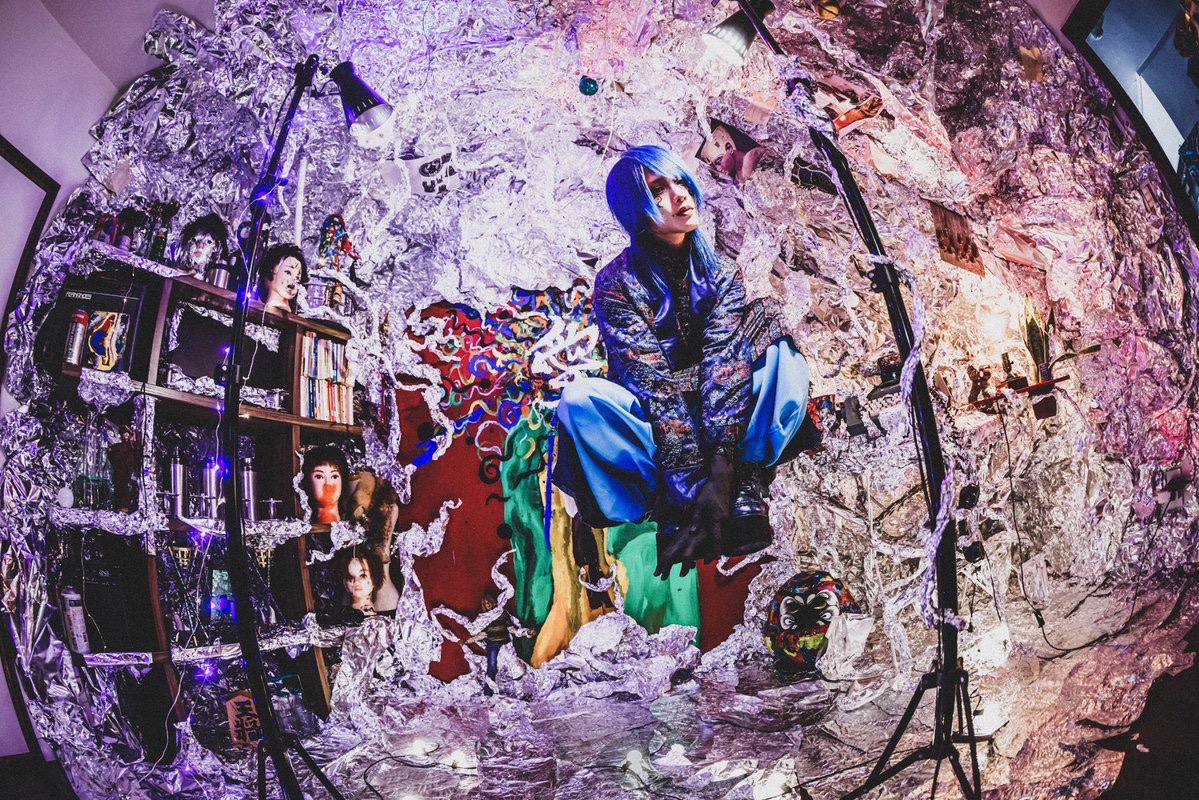 Bikky (dr.)