Unfortunately for their fans, MonstlloW made two sad announcements: their guitarist Kanon will leave the band in April. On that same date, the band will also temporarily suspend their activities.
Here is the translation of their announcement:
"Thank you for always supporting MonstlloW.
We have an important announcement for all our Liars [TN: "Liar" is the name they gave to their fans].
From around early 2020, the circumstances due to the influence of the new coronavirus forced us to temporarily stop our activities. After that, every time there was a turning point in the situation, the members gathered and made careful decisions, like continuing our activities at a slower pace.
When talking about MonstlloW's activities in 2022 last December, we decided to suspend our activities from April 1st, 2022 in order to put our current situation in order.
On this occasion, our guitarist Kanon requested to leave the band, and since we respect his wish we accepted.
MonstlloW will end their activities as Laki (vo.), Kanon (gt.), Yutara (ba.) and Yui (dr.) with the following event we'll organize with the cooperation of bands we've been particularly close to.
2022.04.01 - Ikebukuro BlackHole
MonstlloW presents "ポワソンダブリル-想送歌-" (Poisson d'Avril -sou sou uta-)
We deeply apologize to all our Liars who were looking forward to the energetic activities of the four of us together, for causing you a lot of concern and for not meeting your expectations with this announcement.
MonstlloW's activities with the current members will last until April 1st, but we hope for your support when we'll come back in front of you with a different lineup."
Kanon also let a message to explain his decision:
"I'm really sorry for this regrettable announcement.
After considering it carefully, I decided to leave the band after our concert to be held on April 1st.
That's absolutely not because I'm on bad terms with the members or because I came to dislike MonstlloW's activities. I decided to continue on a different path from MonstlloW to live a life I'm satisfied with.
I have devoted myself body and soul to the band since we formed. MonstlloW was at the center of my life and I have seriously devoted myself to my musical activities.
Of course, I think it's the same for the other members, that's why I decided to follow a different path. It would have been rude, both for the members and for our Liars, to continue my activities within the band with half-hearted energy and half-hearted feelings.
Of course, I have no regrets about having been Kanon from MonstlloW. On the contrary, I have been lucky enough to meet the members and our fans, and when I think about it again, I think I was blessed with many miracles. I'm really fortunate.
I got a lot of experiences over the last five years, and everyday was like a dream. MonstlloW is the pride of my youth.
Also, I can't thank enough the members who accepted my choices until the end, and the Liars who continued to support me.
I was seriously worried when I came up with the decision to go on a different path from MonstlloW.
I hope you'll continue to follow the activities of each of us.
I'll have my last concert as Kanon from MonstlloW on April 1st, so I count on you on that day."
The members also unveiled their last look with Kanon:
Malheureusement pour leurs fans, MonstlloW a fait deux tristes annonces : leur guitariste Kanon quittera le groupe en Avril, suite à quoi le groupe se mettre temporairement en pause.
Voici la traduction de leur annonce :
"Merci d'avoir toujours soutenu MonstlloW.
Nous avons une annonce importante pour tous nos Liars.
Depuis début 2020 environ, les circonstances dues à l'impact du nouveau coronavirus nous ont obligés à arrêter temporairement nos activités. Après cela, les membres se sont réunis à chaque fois qu'il y avait un changement dans la situation sanitaire, et nous avons pris des décisions prudentes, comme de continuer nos activités mais à un rythme plus lent.
En Décembre dernier, lorsque nous avons évoqué les activités de MonstlloW en 2022, nous avons décidé de suspendre nos activités à partir du 1er Avril 2022 afin de mettre de l'ordre dans notre situation actuelle.
A cette occasion, notre guitariste Kanon a demandé à quitter le groupe, et puisque nous respectons son souhait nous avons accepté.
MonstlloW mettra un terme à ses activités en tant que Laki (vo.), Kanon (gt.), Yutara (ba.) et Yui (dr.) avec l'événement suivant que nous organiserons avec la coopération de groupes dont nous avons été particulièrement proches.
2022.04.01 - Ikebukuro BlackHole
MonstlloW présente "ポワソンダブリル-想送歌-" (Poisson d'Avril -sou sou uta-)
Nous nous excusons profondément auprès de tous nos Liars qui attendaient avec impatience nos activités énergiques tous les quatre ensemble, pour vous avoir causé beaucoup d'inquiétude et pour ne pas avoir répondu à vos attentes avec cette annonce.
Les activités de MonstlloW avec ses membres actuels dureront jusqu'au 1er Avril, mais nous comptons sur votre soutien lorsque nous reviendrons devant vous avec une formation différente."
Kanon a également laissé un message pour expliquer sa décision :
"Je suis vraiment désolé pour cette regrettable annonce.
Après mûre réflexion, j'ai décidé de quitter le groupe après notre concert du 1er Avril.
Ce n'est absolument pas parce que je suis en mauvais termes avec les membres ou parce que j'en suis venu à ne plus aimer les activités de Monstllow. J'ai décidé de continuer sur une voie différente de MonstlloW pour vivre une vie qui me satisfait.
Je me suis consacré corps et âme au groupe depuis sa formation. Monstllow a été au centre de ma vie et je me suis consacré à mes activités musicales avec sérieux.
Bien sûr, je pense qu'il en est de même pour les autres membres, c'est pourquoi j'ai décidé de suivre un chemin différent. Il aurait été déplacé, tant pour les membres que pour nos Liars, de poursuivre mes activités au sein du groupe avec une énergie et des sentiments en demi-teinte.
Évidemment, je ne regrette pas d'avoir été Kanon de MonstlloW. Au contraire, j'ai eu la chance de rencontrer les membres et nos fans, et quand j'y repense, j'ai vécu de nombreux miracles. J'ai vraiment de la chance.
J'ai eu beaucoup d'expériences au cours des cinq dernières années, et chaque jour était comme un rêve. MonstlloW est la fierté de ma jeunesse.
Aussi, je ne remercierai jamais assez les membres qui ont accepté mes choix jusqu'au bout, et les Liars qui ont continué de me soutenir.
J'étais sérieusement inquiet lorsque j'ai pris la décision de suivre un chemin différent de MonstlloW.
J'espère que vous continuerez à suivre les activités de chacun d'entre nous.
Je ferai mon dernier concert en tant que Kanon de MonstlloW le 1er Avril, alors je compte sur vous ce jour-là."
Le groupe a aussi dévoilé son dernier look avec Kanon :
Laki (vo.)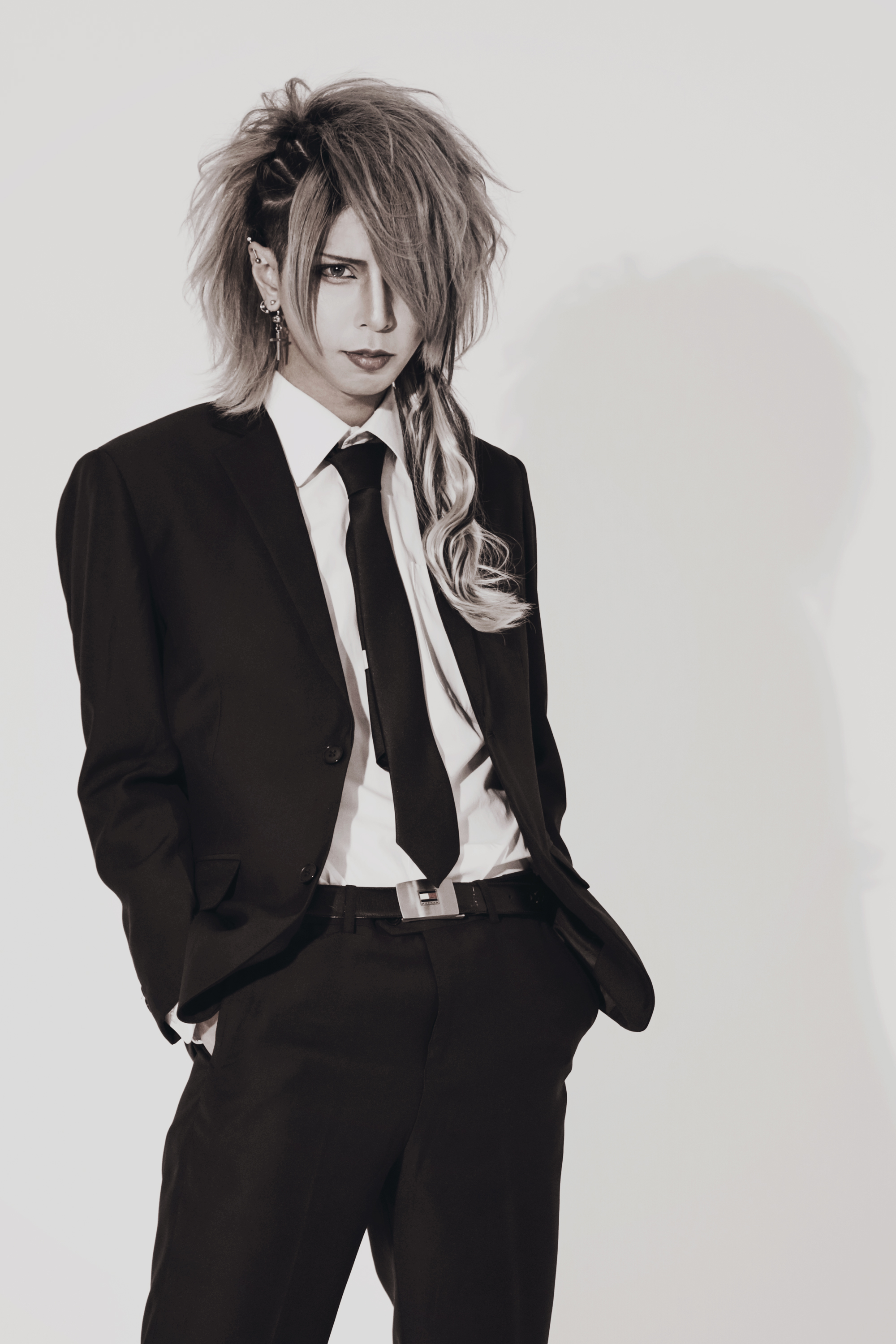 Kanon (gt.)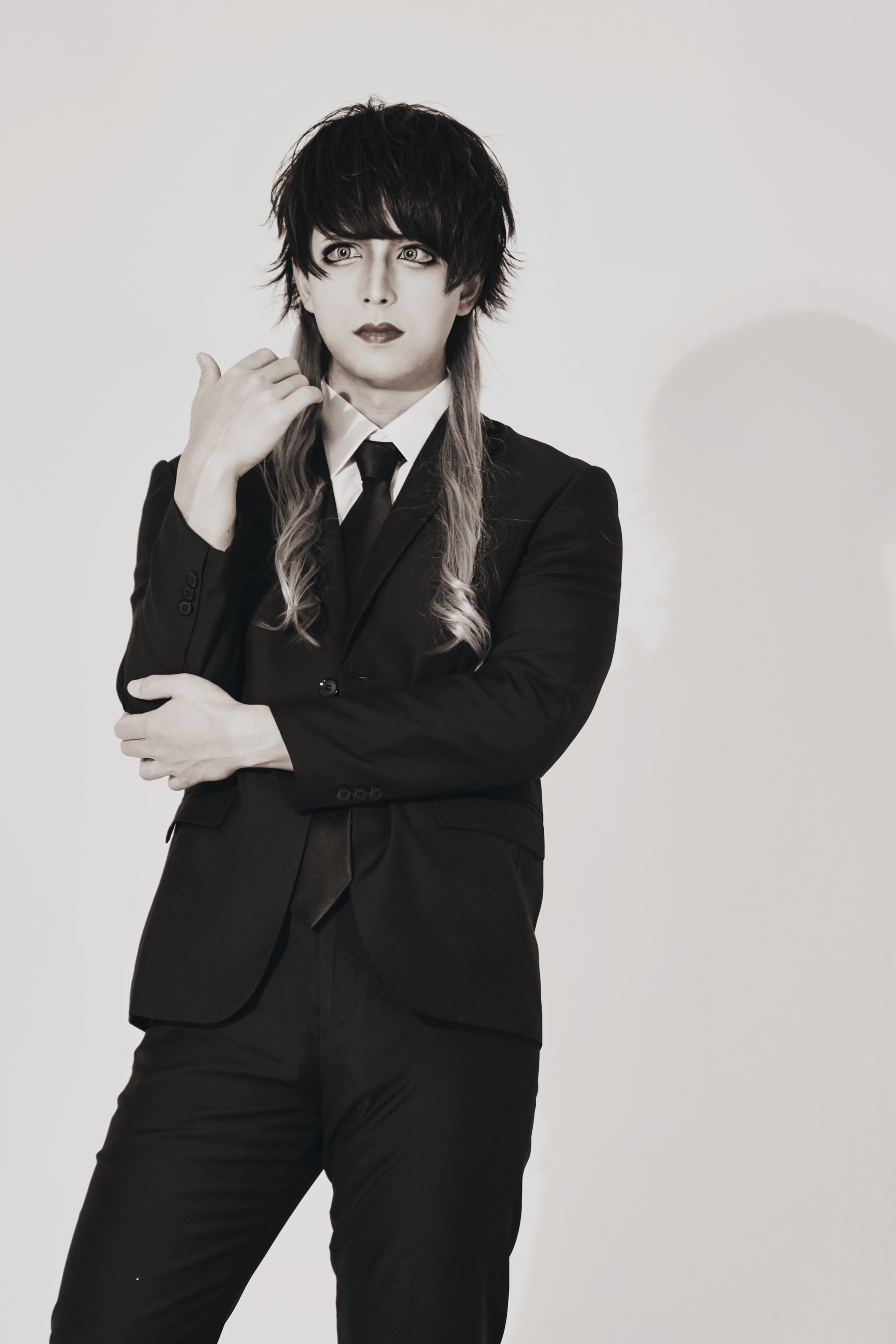 Yutara (ba.)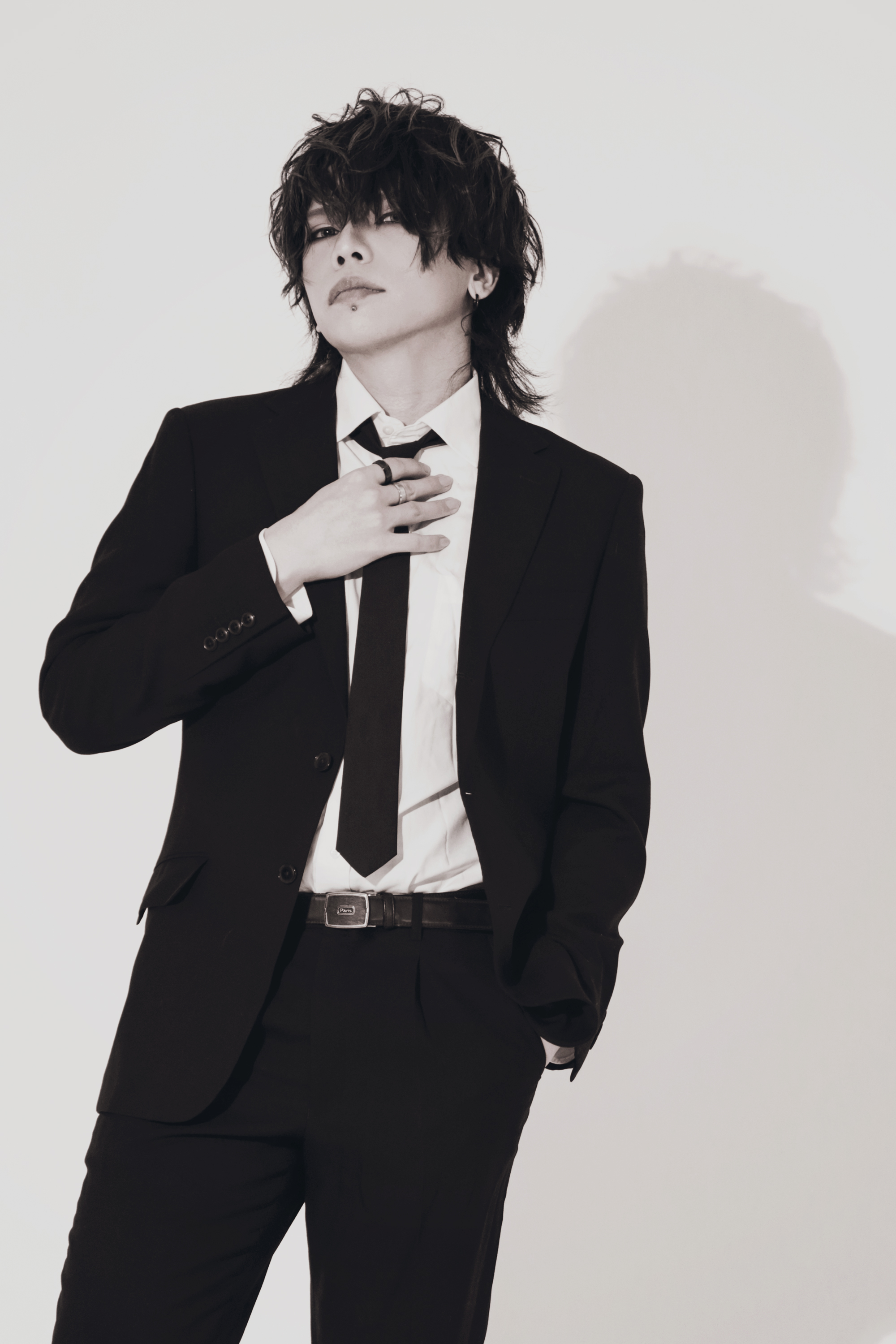 Yui (dr.)